You can include an automatically generated list of product recommendations on your product pages. Customers will find it easier to discover new products if recommended products are displayed to them, which can help increase online store sales.
The heading and layout of the product recommendations section are determined by your theme.
Steps: #
From your Shopify admin, go to Online Store > Themes.
Find the theme that you want to edit, and then click Customize.
Open the drop-down menu at the top of the page.
Select Products > Default product to load the template in the theme editor.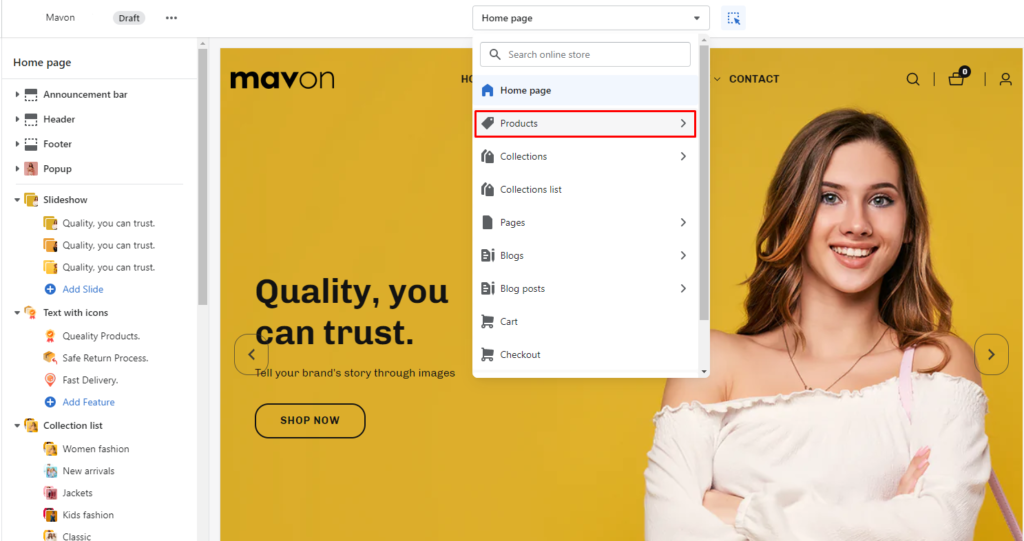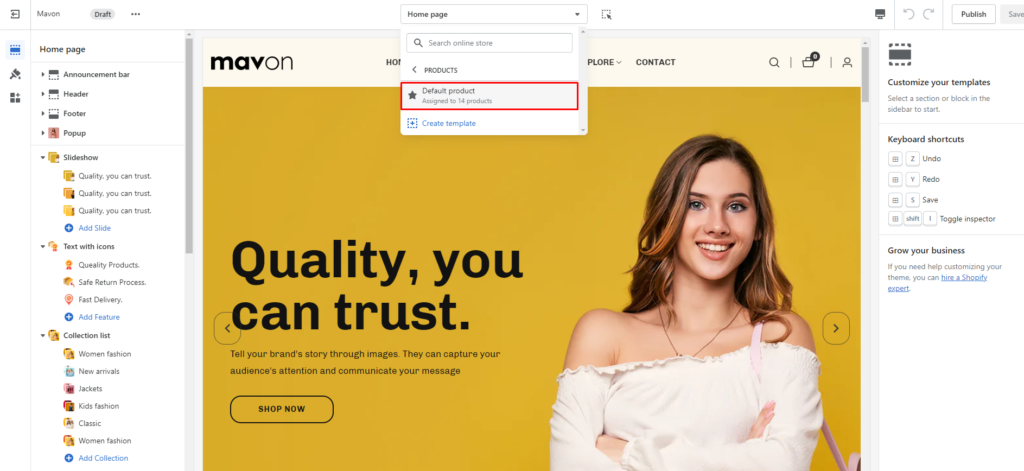 Click Product recommendation.
Click + All of the settings are located on the left site and can be enabled and disabled as needed.
Click Save.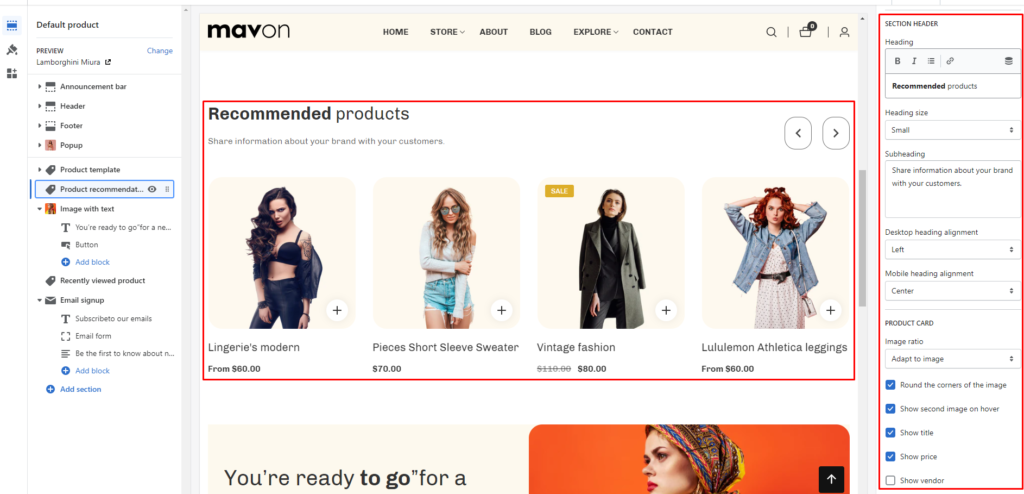 You can disable product recommendations by clicking the eye symbol. Disabling product recommendations hides the section from your product listing, but doesn't delete it.